San Francisco Tour
Enjoy AMAZING accommodations, great food, art, culture, & shopping!
A fun cultural San Francisco tour for all ages!
San Francisco is famous for the iconic Golden Gate Bridge, Alcatraz, buzzing neighborhoods such as Chinatown, and its many museums and historic architecture
Come see San Francisco with us! Included: San Fransisco City Tour – City Hall – Twin Peaks – Haight & Ashbury – Palace of Fine Arts – Golden Gate Park – Golden Gate Bridge – Fisherman Wharf. 
Includes:
Two nights accommodation at the *Hyatt Regency San Francisco Downtown Soma*
Round-trip transportation by motor coach to San Francisco
Professional tour guides to help with any questions
No waiting in line to check into hotel; no resort fee/tax
Visits to beautiful landmarks for Social Media pictures
A professional guided tour for sightseeing, which includes San Francisco City Hall, the Twin Peaks, Haight & Ashbury District, Golden Gate Bridge, & Fisherman's Wharf
San Francisco Highlights
Golden Gate Bridge
Visiting the world famous Golden Gate Bridge is a unique experience for everyone. Whether you hike, walk, bike, shop, take a guided tour, or just sit back & take it all in, there is something for everyone. Enjoy picturesque views in one of the world's largest national parks and in an urban area.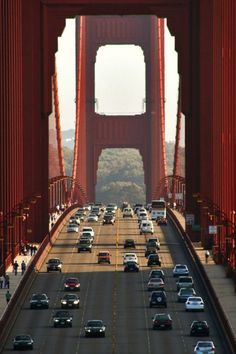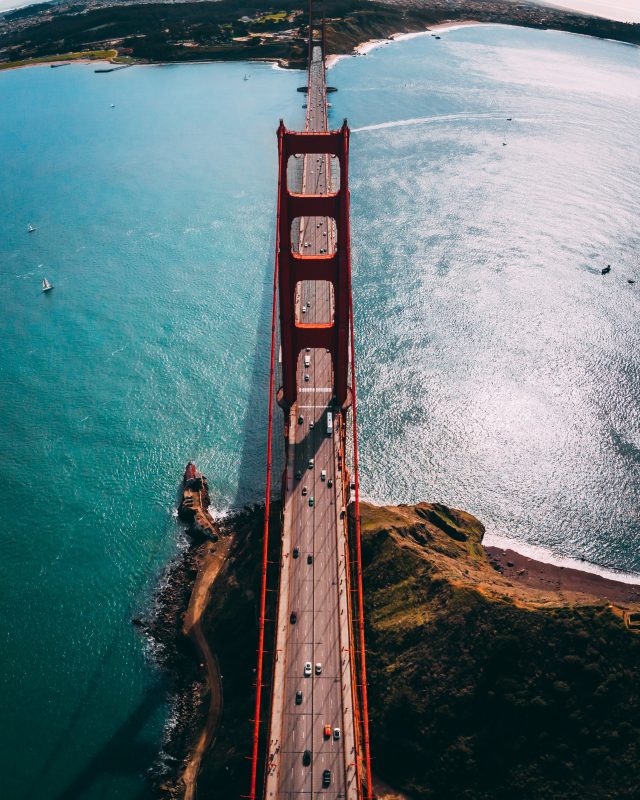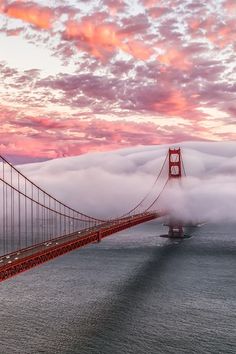 Fisherman's Wharf
Is't best known for being the location of Pier 39, the Cannery Shopping Center, Ghirardelli Square, a Ripley's Believer it or Note Museum, The Musée Mécanique Wax Museum,* the BEST seafood*, & the San Francisco Maritime Historical Park.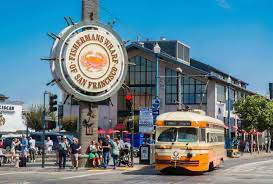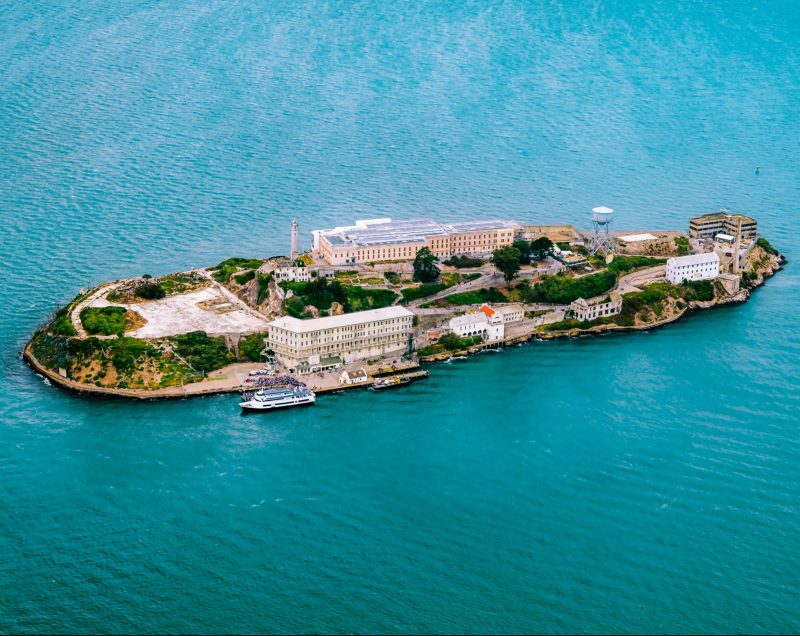 Haight & Ashbury District
Haight & Ashbury is a thriving SF neighborhood where cultures and eras meld together. Haight-Ashbury was once home to revolutionaries, famous singers, including Janis Joplin, and cult leaders, such as Charles Manson. The neighborhood is named after two early SF leaders: Henry Haight and Munroe Ashbury.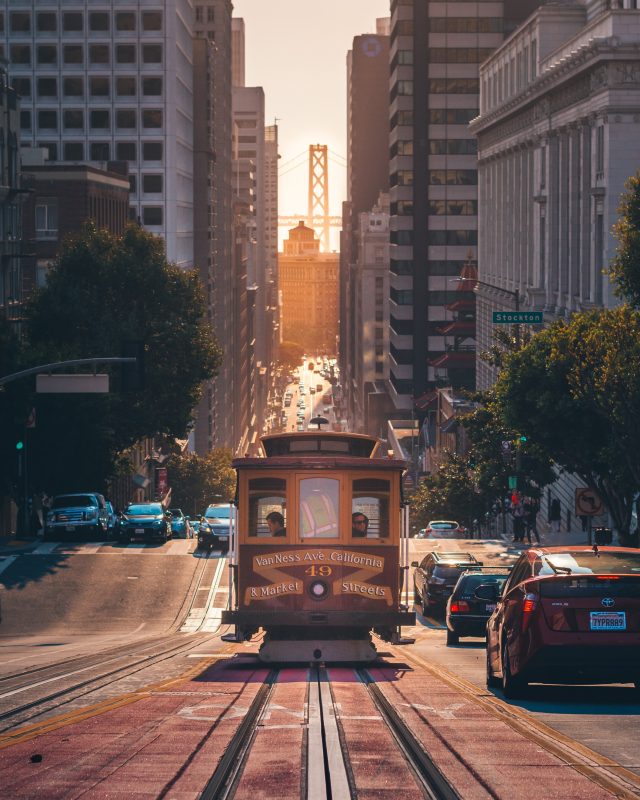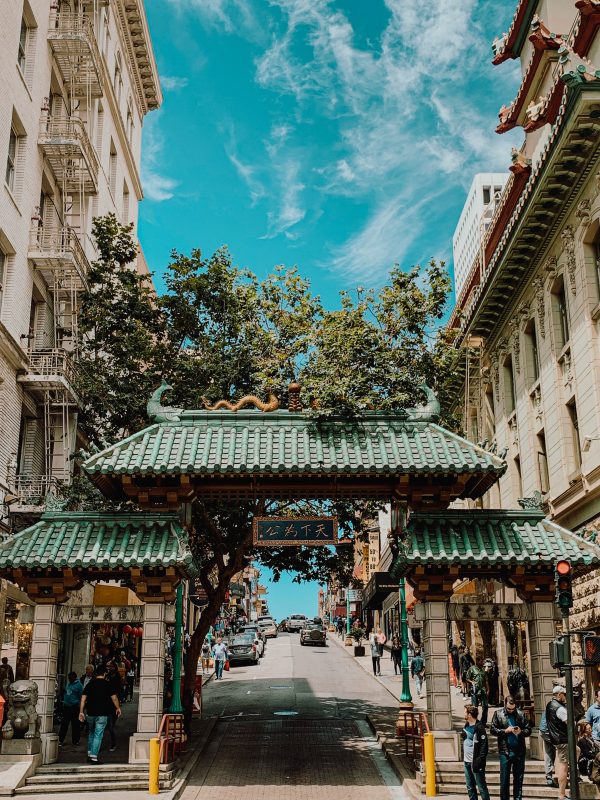 Twin Peaks
The Twin Peaks are two prominent hills with an elevation of 925 feet (282 Meters). It's the second-highest point in SF, just behind Mount Davidson. The name "Twin Peaks" is also applied to the surrounding neighborhood.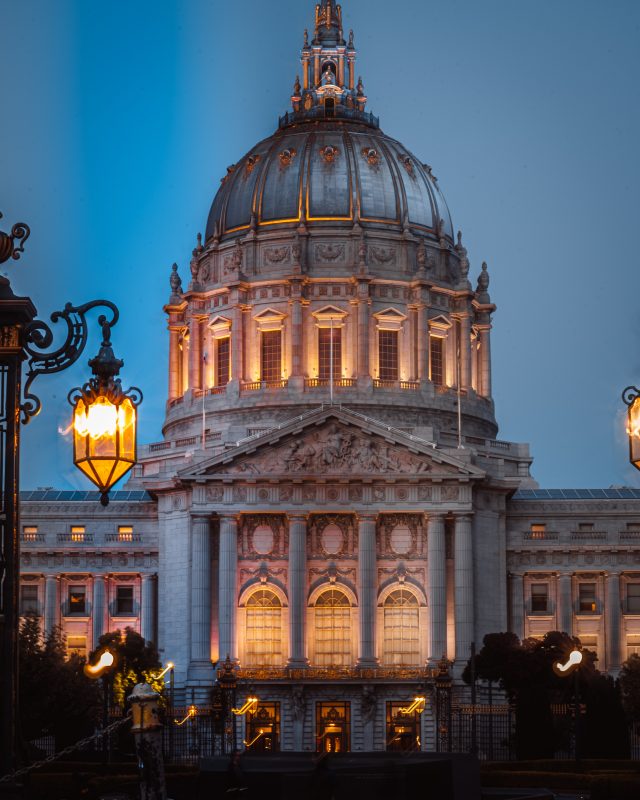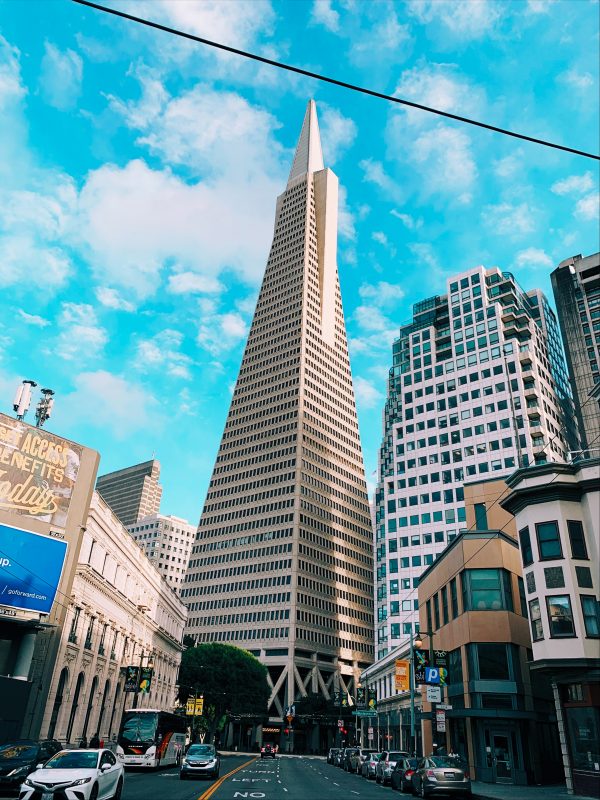 Palace of Fine Arts
Maybeck's choice of inspiration from classical painters was interesting, given that the purpose of the Palace of Fine Arts was to showcase artists at a period of time when modern art was beginning to emerge. ‍After the fair, most of the buildings at the PPIE, which were never meant to be permanent, were torn down.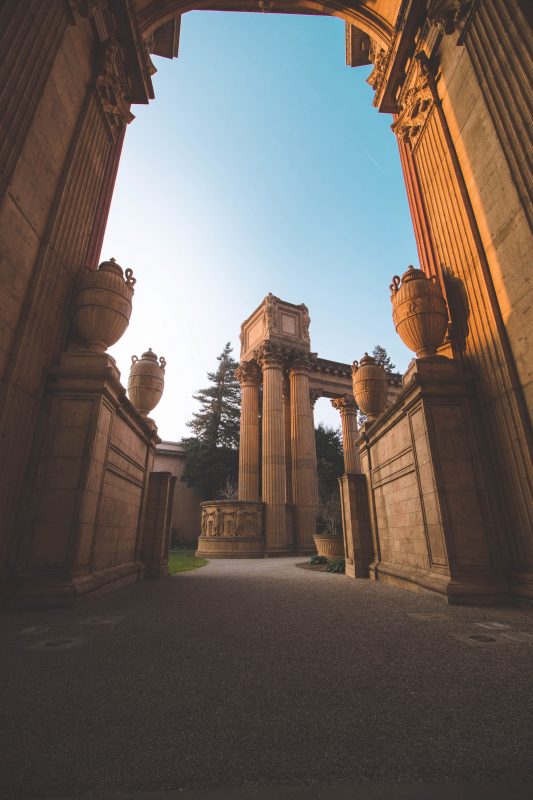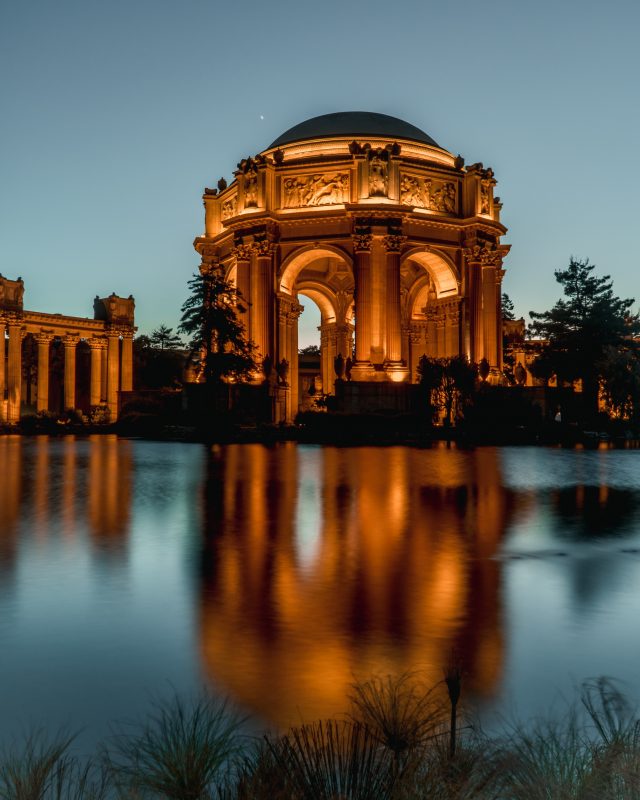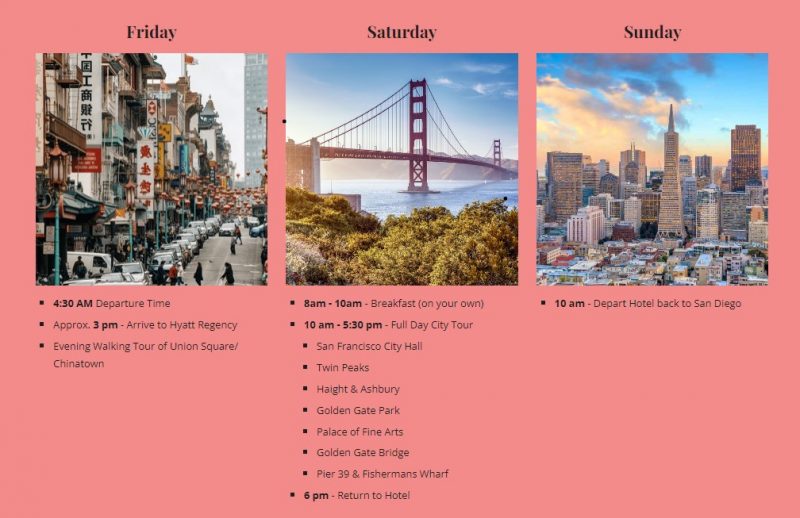 Itinerary
Day 1 - Friday
4:30 AM

- Pick up from San Diego

7:15 AM

- Pick up from Los Angeles

9:00 AM

- Pick up from Santa Barbara

2:00 -4 :00 PM

- Check into Hotel (Park Central)

6:00 PM

- Downtown Walking Tour
Day 2 - Saturday
9:00 AM

- Depart hotel

9: 15 AM - 9:30 AM

- San Francisco City Hall

10:00 AM - 11:00 AM

- Twin Peaks

11:15 - 1:00 PM

- Haight & Ashbury District (Lunch break)

1:00 - 1:30 PM

- Drive through Golden Gate Park

1:40 - 2:10 PM

- Palace of Fine Arts

2:20 - 3:10 PM

- Golden Gate Bridge

3:30 - 5:30 PM

- Pier 39 Fisherman's Wharf

6:00 PM

- Arrive at hotel
Day 3 - Sunday
10:00 AM

- Depart Hotel

5:00 - 6:00 PM

- Arrive Santa Barbara

7:00 - 8:00 PM

- Arrive back in Los Angeles

9:00 - 10:00 PM

- Arrive back at San Diego
What's Included
Included:
Professional tour guide throughout tour
Group transportation by Motor Coach
Two nights accomodation at Hyatt Regency
All activities in itinerary above
Not Included:
Food & Beverage
Anything not mentioned above